RESPONSIBLE TRAVEL CONSULTING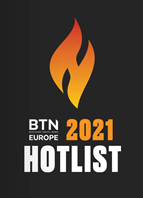 CWT Solutions Group's ECO (short for Employee Wellbeing, Climate Impact and Organizational Performance) travel consulting framework helps customers build travel programs that not only manage costs, but also align with other important objectives. CWT Solution Group's ECO approach was recently acknowledged on the BTN 2021 Hotlist - the top 20 people, products, and trends that will shape the industry in 2021.
They have developed a 5-step end-to-end service to build responsible travel programs for clients.